Over the next four weeks, the Asia Pacific Foundation of Canada will be releasing a four-part blog series on the development of the Arctic dimension of China's Belt and Road Initiative: 'The Polar Silk Road.' Our Post-Graduate Research Fellow, Sebastian Murdoch-Gibson, was on the ground in Finland, Estonia, Norway, and China talking to stakeholders about the implications of China's emerging Arctic grand strategy.
Will China's Belt and Road Initiative (BRI) connect an Arctic town in Finland to an Arctic port in Norway? When we talk about China's Belt and Road Initiative – the US$4-trillion plan to integrate Europe and Asia and build colossal infrastructure joining the two – we often think of railways and pipelines stretching into the heart of central Asia. It may seem counterintuitive, then, to talk about a railway link between the snowy Scandinavian towns of Rovaniemi and Kirkenes as one link in the BRI chain, but there are plenty of good reasons to think in exactly these terms. To explain, we'll need to look back a bit first.
China's official interest in including the Arctic Ocean in the Belt and Road Initiative was first expressed in the 2017 publication "Vision for Maritime Cooperation Under the Belt and Road Initiative," a document jointly released by China's National Development and Reform Commission and the State Oceanic Administration on June 20, 2017. The vision that the publication laid out included a "Blue Economic Passage . . . leading up to Europe via the Arctic Ocean." This notion of connecting Europe and Asia through the melting Arctic was subsequently expanded and dubbed the 'Polar Silk Road' in Beijing's 2018 "Arctic Policy Whitepaper." However, serious Chinese investment in the development of new Arctic supply lines goes back at least to 2013 and the financing of Russia's 'Yamal LNG' – a project we have รวยด้วยบอลpreviously written about.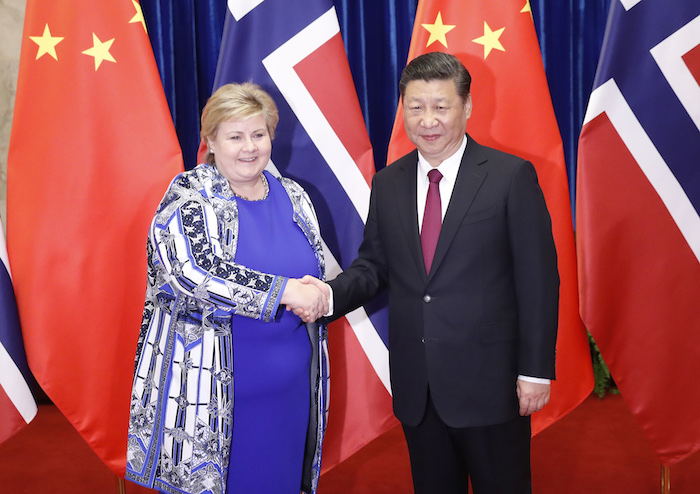 Returning to the Rovaniemi-Kirkenes railway concept: a link between these two cities would position Kirkenes as the easternmost landing site for Asian cargo coming across the Arctic Ocean, which could then be sent south via train to Helsinki, and on to anywhere else in Europe – particularly if a multi-billion-dollar tunnel linking Helsinki to Estonia is completed. This railway vision is clearly consistent with the 'Polar Silk Road' concept and has received more than a little attention from Chinese state media and officials who have begun scheduling stops in Kirkenes. Whether through investment, construction, or simply use, China is likely to play a role in any eventual realization of this railway project.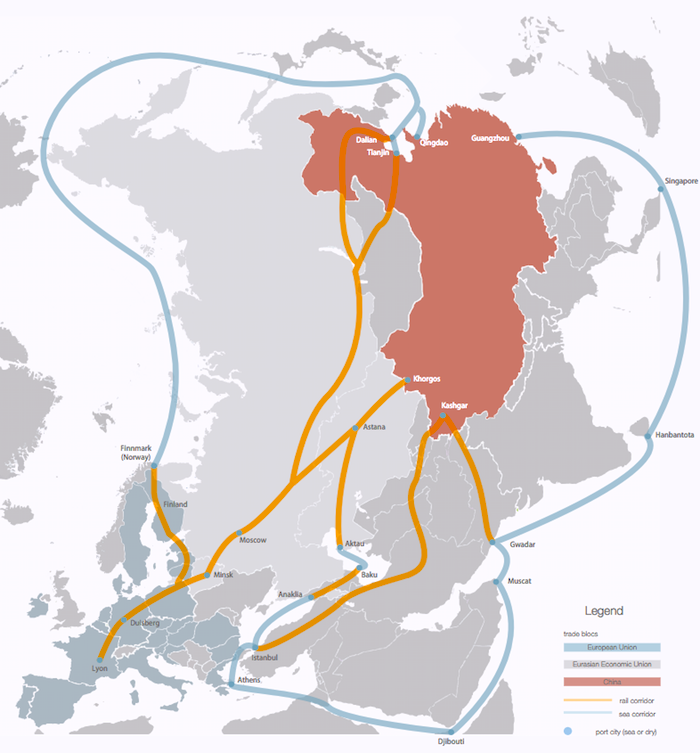 Graphic Courtesy Tristan Kenderdine

A recent report by Sor Varanger Utvikling, a regional development agency located in Kirkenes, estimated that if as little as four per cent of trade in containers between Asia and Europe travelled through the Arctic Ocean by 2040, Kirkenes could be handling three times the level of port traffic in Oslo. If they are able to develop an uninterrupted rail link to the Arctic coast Norway, Finland, and Estonia are potentially in a position to form an important artery between Europe and China in a way glancing at a map may not initially suggest.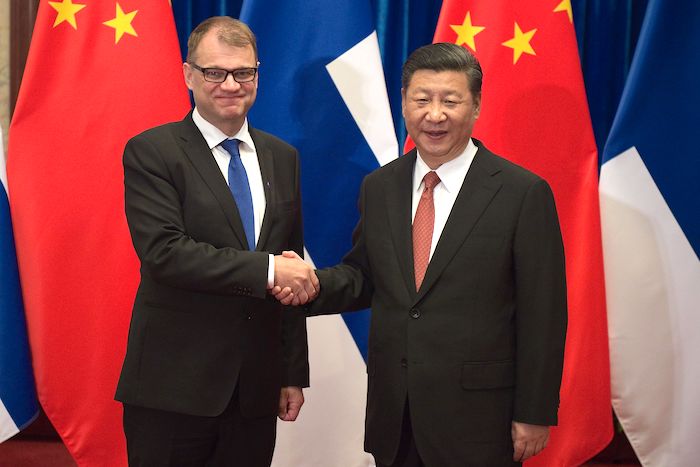 Not everyone, however, is entirely enthusiastic about the project. In March, the Finnish Ministry of Transport and Communications released an early study that found that the commercial basis for the railway project is still uncertain. Curiously, the report's pessimistic contents seem to be contradicted by the very press release which announced its publication, wherein Transport Minister Anne Berner touted the tremendous potential of the railway. Notably, the Finnish report contained no references to the potential role of the railway in the Belt and Road Initiative. This omission is glaring given the emphasis that had been placed on the Asia connection in previous discussions, but this may be politic given the EU's recent รวยด้วยบอลexpressions of BRI skepticism.

A link between Rovaniemi and Kirkenes would also entail substantial disruption for the Indigenous Sámi people of Finland and Norway – many of whom herd reindeer in the proposed construction areas. Next time we will be dealing with Sámi concerns about the project at length through an interview with President of the Finnish Sámi Parliament, Tiina Sanila-Aikio.

Also in APF Canada's new China's Polar Silk Road web series:
รวยด้วยบอลAn Interview with the President of Finland's Sámi Parliament Tiina Sanila-Aikio
Angry Birds Creator Wants to Connect Finland to Belt and Road with World's Longest Underwater Tunnel
Finland's Arctic Data Cable Set to Disrupt Global Connectivity